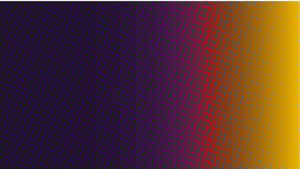 Tash Hagz is the performance name for psychedelic rock influenced singer-songwriter Mike Shields. 
I'm an adoptive dad with a pedigree tash; the family cook and a lucid dreamer. 
I'm a pet and liquid lover (rescue cat, Manchester Terrier dog; alcohol). 
A classic Rock and Alt Rock fan, BBC 6 Music is my radio station of choice. 
When I'm not at my day job, socialising or enjoying family life I'm lives the dream: 
I become a singer, producer and a multi-instrumentalist crafting contemporary 
alternative/psychedelic rock music in a variety of styles. 
I use subjects such as homelessness, inequality and victimisation, delivering a bit of a social 
commentary whilst maintaining a quirky, sometimes humorous edge. 
I'm told several reoccurring subject matter can be recognised in my work, such as quirky post-punk
songs, edgy guitar riffs and harmony rich late-60s retro numbers. 
Using observations as well as crafting stories, my song world is one where infectious melodies 
crash into classic rock-driven guitars. 
I  live and work in the West Midlands of England. 
This is what someone wrote about me once: 
"Imagine if The White Album and Dark Side Of The Moon had been written and recorded this side of the 
millennium... 
His tracks have been described as classic psych-prog rock shaped into a 3-minute record. 
His music has been compared to John Lennon, Pink Floyd,  Tame Impala and The Flaming Lips giving credence to
his unique and eclectic musical perspective. 
Over the years, his ability to blend diverse palettes of sound to form his own musical tapestries has delighted many. 
Through the exploration of various musical landscapes over the years he has honed his skills to deliver a 
signature blend of quirky pop blasts featuring piano, layered guitars, harmonies, string arrangements 
and melodic craftsmanship. 
His story begins growing up in Frodsham, UK where his parents introduced him to an array of music 
that featured everything from Billy Connolly and The Beatles to acts like The Clancy Brothers and 
Robin Hall & Jimmie MacGregor. 
Shields' own playing began with an old jazz standards songbook, learning chords on his Dad's 
Spanish guitar, crafting his own melodies to accompany the chords as he was unable to read the musical notation.
Before long he taught himself piano. 
As a teenager, a life-changing book would introduce him to acts like Big Star, Gang of Four, The Velvet 
Underground, Van Morrison and Joni Mitchell. 
From his pre-teens onwards he worked through several bands exploring folk, 
blues, progressive rock and indie. 
Distracted with real life, Mike succumbed to a nine to five non-musical career, gaining three 
academic degrees on the way. 
But a true calling never ceases and Mike found himself being woken up at night by fresh new 
melodies pleading with him to give them life. He surrendered to their calling, setting up his own 
recording studio and taking time to develop his production skills while working on his vocal 
prowess. 
Grammy-nominated producer Victor James is a fan and has described Shields as "a very 
original songwriter." 
Shields has amassed box sets worth of songs over the years, each said to be an honest, organic 
track coloured in with catchy melodic hooks. You are invited into his world to listen and sample 
the smorgasbord of sound. And like the first taste of a foreign dish, you might struggle to describe 
it, be at a loss for words, but you'll definitely keep coming back for more."